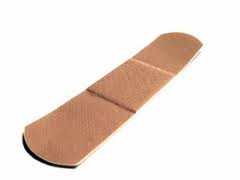 Something To Help You On Your Way……
Although this page is more light hearted in its nature, the advice and information contained below has very useful and important purpose.
We understand that every situation has its unique contributors, so the advice we give can only be that – advice. However, it may 'buy you some time' to allow you to get someone in to fix it.
General Hints & Tips...
We have collected together a few hints and tips, that may be useful to you. The aim of this information is give you, the customer, a better understanding of how to cope in an awkward situation.
General Plumbing:
Be Prepared: This is the obvious one. It's better to be prepared for a disaster than tackle it when it happens. Primarily, find out where your main water, electricity and gas stop valves are located for your premises. Secondly, find out where you turn off the boiler or water heater from the electricity.
Leaky Toilets: If you think that your toilet might be leaking slightly, check to see if the problem is not due to condensation before calling out a plumber. If you have condensation problems they can be solved by improved ventilation when bathing or showering.
Leaky Cistern – A clever way of checking to see if your cistern is leaking is to put in some food coloring into the water, any leak will be quite apparent.
Blocked Sinks: Try to unblock a blocked sink or basin, using a conventional plunger. 'Plug' up the overflow holes with a damp cloth, as this helps build up the pressure. Make sure the rubber head of the plunger is bigger than the plug hole that your plunging. Fill the basin half full and if everything is correct, 5 or 6 hard plunges will move the blockage. You may have to repeat the process to finally clear the waste line.

Burst Pipes: If you find you have a burst water supply pipe, your first action should be to turn of the main water stop valve.
Frozen Pipes: I find that the best way to melt the ice in frozen pipes is to put hot water bottles over them. Using a hair-dryer is good way of unfreezing pipes as well.

New Work:
Always Get An Estimate: When thinking about getting new plumbing or heating work done you should always try to get at least three quotes or estimates, from reputable and qualified companies. This will allow give you a good indication of how much your new work will cost. Remember that you get 'nothing for nothing' and that a very low quote or estimate is not necessarily the best one. Find out exactly what your getting for your money and don't be afraid to ask!
Boiler & Central Heating Tips...
We have collected together a few hints and tips, that may be useful to you, if you have the following problems with your boiler/central heating system.
Luke Warm Radiators: First, check the thermostat on your boiler is set at the correct temperature and that it's not been 'knock' off or onto summer setting. Next, if you have one, check that the room and water tank thermostat are at the correctly set, sometimes they can get knocked. For room thermostats the should be set, typically, between 18 – 22 degrees. For water tanks a setting of between 50 – 60 degrees is normal.
How To Unfreeze A Boiler Condensate Pipe:
Click the following You Tube link to show you a typical boiler set up some simple techniques for unfreezing the condensate pipe:
How To Repressurise a Heating System:
Click the following You Tube link to give you some instruction in how to represurise your boiler/system, if fitted with a filling loop:
Basic Information on Vaillant Boilers:
Click on the following link to give you some general information on how your gas boiler works: