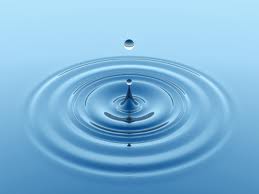 We Are Plumbers!
Over the years J & E MacGregor has worked hard to establish a good reputation amongst our Customers for all things gas, however, that's not how we started. When the Company was first started we were predominantly plumbers. Our first years in business was learning how to do these little plumbing jobs well. From that knowledge and experience came the ability to take on bigger plumbing type jobs.
So we now have the ability to offer our domestic Customers a 'one stop shop' for their project or refurbishment, whether they need just plumbers, or like many projects these days, the need for electricians, joiners, plasterers and tilers too!
So you have big plans, the project you can see in your mind, needs a design and a Building Warrant – no problem! We have the knowledge and links to provide our Customers with this facility, right through to that all important 'Completion Certificate'.
Some Of The Projects We've Been Involved With….
Bathroom suite installation and refurbishments
Level access shower installations
New shower rooms & shower room refurbishments
Kitchen refurbishments
Relocating bathrooms
Pause For Thought…….
When thinking about getting new central heating work done you should always try to get at least three quotes or estimates, from reputable and suitably qualified companies. This will give you a good indication of how much your new work will cost. Businesses don't survive by giving away 'everything for nothing' and that a very low quote or estimate is not necessarily the best one. No-one needs to be told that £400 pound off is only great when you know what you're getting £400 off, of…!
Find out exactly what your getting for your money!
At J & E MacGregor we will provide you with a free estimate of your intended work. We are also happy to explain every part of our estimate, so that you, the Customer knows exactly what's what and where, giving you that necessary 'peace of mind'.
What Else?
Ok, so we can do the bigger jobs, but here's a list of the other types of plumbing jobs we can help you with, be it repair, maintenance or installation.
All of our plumbing work conforms, fully, to the Bylaws 2004(Scotland)Act, where required. Want to know what's in the bylaws click here.
We are also members of the Scottish and Northern Ireland Plumbing Employers Federation (SNIPEF) as well as the Chartered Institute of Plumbing and Heating Engineering.
Plumbing Services:
All domestic plumbing repairs and installations
Scratch/damage repairs to existing chinaware
Mains water repairs and installations
Sanitaryware repairs and installations
Kitchen sink replacement and installations
Electric shower repairs and installations
Drain cleaning & repairs
Cast iron gutter and downpipe inspection, repair and/or replacement
Lead pipe replacement work
Lead roofing repairs
It's Nice To Know……
Fortunately, it doesn't happen often, but when one of life's mishaps occurs during any of our work, we will do our very best to rectify the situation, however, you can relax in the knowledge that we carry full liability insurance for that added 'piece of mind'.